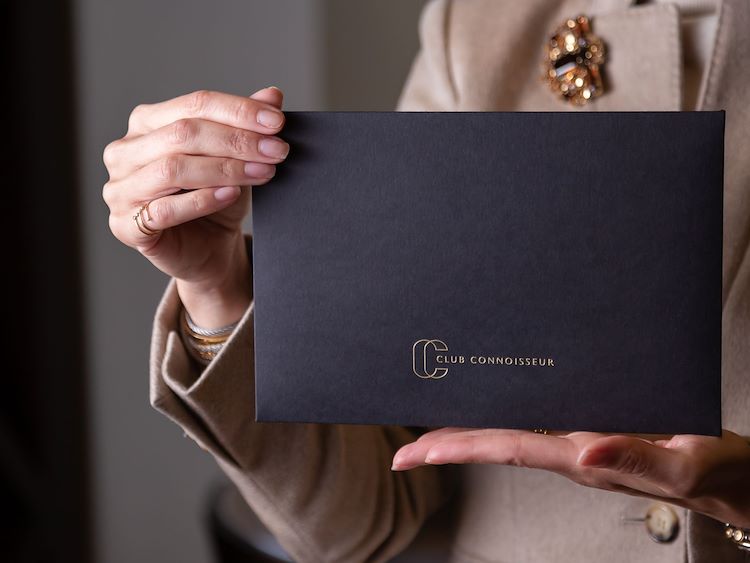 The Exclusive Dining Program
Unlock year-round savings and unique privileges with your Club Connoisseur yearly membership, granting you enriching value in a diverse choice of restaurants and bars, repeat dining awards, exclusive benefits, and local experiences at the JW Marriott Bucharest Grand Hotel.
You may start enjoying the exceptional privileges with each one of the memberships: Club Connoisseur, Club Connoisseur Select & Club Connoisseur Business.
SIGN UP at Club.Connoisseur@marriott.com or reach out at +4 021 403 1002.
MORE BENEFITS. MORE FUN.
DISCOVER THE CARDS:
CLUB CONNOISSEUR SELECT
600 LEI/YEAR FOR INDIVIDUAL CARD
MEMBERSHIP CARD BENEFITS
• 25% off food & beverage for up to four persons or
20% for up to 20 persons
• Two hours complimentary parking when dining in any of our restaurants
• 20% off laundry & dry cleaning services
• Preferential rate on World Class Health Academy
annual Platinum membership
• 10% discount on your private events at JW Marriott
• 20% off every take away order
• Special fee of 200 Lei for an extra card for a family member

E-CERTIFICATES
• 200 Lei dining certificate

REPEAT DINING AWARDS
• 5.000 Lei - JW Cheesecake certificate
• 10.000 Lei - Wine certificate
CLUB CONNOISSEUR
1200 LEI/YEAR FOR INDIVIDUAL CARD
MEMBERSHIP CARD BENEFITS
• 25% off food & beverage for up to four persons or
20% for up to 20 persons
• Two hours complimentary parking when dining at JW Marriott
• 20% off laundry and dry cleaning
• Preferential rate on World Class Health Academy
annual Platinum membership
• 15% off the best available room rate
• 50% off the second alcoholic beverage, when ordering two by
the glass in Pavilion Lounge
• 10% off food & beverage bill for children's parties organized in
Champions & The Garden
• 15% off food and beverage in participating Club Connoisseur
restaurants, lounges and bars
• Special member accommodation rates in participating
Club Connoisseur hotels
• 10% discount on your private events at JW Marriott
• 20% off every take away order
• Special fee of 200 Lei for an extra card for a family member

E-CERTIFICATES
• 200 Lei dining certificate
• Sunday brunch for two persons
• Breakfast for two persons
• Selected bottle of Champagne
• Celebration cake for 10 persons
• Coffee & pastry

REPEAT DINING AWARDS
• 5.000 Lei - JW Cheesecake Certificate
• 10.000 Lei - Wine Certificate
• 15.000 Lei - Dinner Certificate for two
• 25.000 Lei - Executive Room Certificate
• 40.000 Lei - Suite Room Certificate
CLUB CONNOISSEUR BUSINESS
1200 LEI/YEAR FOR 4 NOMINAL CARDS
MEMBERSHIP CARD BENEFITS
• 25% off food & beverage for up to four persons
or 20% for up to 20 persons
• Two hours free parking when dining at JW Marriott
• 20% off laundry & dry cleaning
• 20% off meeting room rental
• 10% discount on your private events at JW Marriott
• 20% off every take away order

REPEAT DINING AWARDS
• 10.000 Lei - Meeting Room rental, up to 20 persons
• 20.000 Lei - Meeting Room rental and coffee break,
for up to 20 persons
• 30.000 Lei - Meeting Room rental, up to 80 persons
• 40.000 Lei - Christmas party ballroom and cake